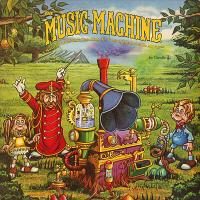 Music Machine - The Fruit of the Spirit

Candle

-Original Cover-

This album (certified Gold and then Platinum with sales of over a million units) is the first release in the Music Machine series featuring Stevie and Nancy and Mr. Conductor. It's a delightful production of memorable songs that kids will love as it teaches them valuable lessons about the Biblical 'fruit of the Spirit!'

(By the way, you may not know that Frank is Herbert the Snail, who sings "Have patience, have patience, don't be in such a hurry...")

Click on the song titles below for LYRICS and more DETAILS.
Songs